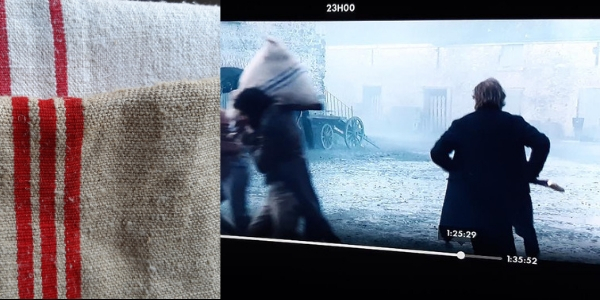 In 1847, famine ravished the countryside. To eat, many people used to rob grainsacks.
In his reconstitution, inspired and perfectly documented, the chief designer of the movie The Renegade created a labour universe. It illustrates the atmosphere of this era with the details of these bags of flour.
My broker told me that grainsacks were from the end of 19e century and the beggining of 20 th century !
That's why I am proud recycling ancient fabrics!